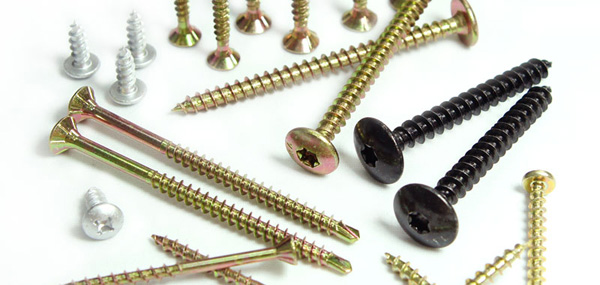 Chipboard Screws
A chipboard screw or particleboard screw is a self tapping screw with a thin shaft and coarse threads. Chipboard is a made up of resin and wood dust or wood chips, so chipboard screws are made to grip this composite material and to resist withdrawing. The screws solidly fasten chipboard to chipboard or chipboard to other materials such as natural wood. Chipboard screws come in a variety of lengths and can be used to fasten chipboard in variety of applications. Average length chipboard screws are often used to join chipboard flooring to regular wood joists. Smaller screws may be used to fasten hinges to chipboard cabinetry. Very long screws may be used to butt chipboard to chipboard when making cabinets.
---
Chipboard Screws | Stainless Steel Self Drilling Screws & Fasteners Manufacturer | Chan Chin C.
Located in Taiwan since 1987, Chan Chin C. has been a steel screws and fasteners manufacturer. Our main screws and fasteners include, Chipboard Screws, timber screws, wood screws, pan head and hex head screws, roofing screws, self drilling screws, decking screws, window screws, drywall screws, timber tek (roofing screws), chipboard screws, and self tapping screws, which are manufactured in a factory with ISO 9002 management system.
Chan Chin C. has been design and manufacture fasteners and components to supplying the commercial construction industry since 1987. We offer high performance standard and specialty products, and specialize in hard to find products for critical applications. Chan Chin C. is one of the prime screw manufacturers since 1987 located in Taiwan. ISO 9002 certified, meeting standard or non-standard specifications, C1022 carbon steel made wide selections of screw fasteners are produced with full inspection. The nuts and bolts products, including tamper proof screws, self drilling screws, self tapping metal screws, roofing screws, masonry screws, window screws, chipboard screws, deck screws, etc.
Chan Chin C. has been offering customers self drilling screws and fasteners, both with advanced technology and 26 years of experience, Chan Chin C. ensures each customer's demands are met.